Olmert, Halutz and Peretz Apologize for Qana Deaths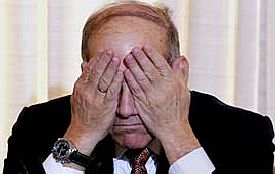 Received this link in an email today;
July 31, 2006: The War Against Israel, By Melanie Phillips
Excerpt;
"The signs are mounting that the atrocity at Qana was not what it originally seemed. Two must-read blogs… suggest the whole thing might have been staged. We have yet to discover the truth of what did actually happen, but the questions are mounting."
Commentary;
Click on Melanie's links and judge for yourself. But below are a series of pictures whose validity we can be far more sure of and for which Ehud Olmert should surely be ashamed to his core! MB
Fallen IDF Commander Was Beaten by Yassamnikim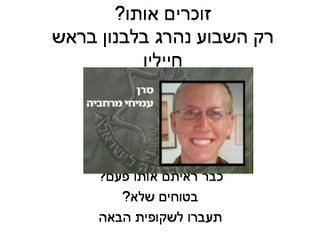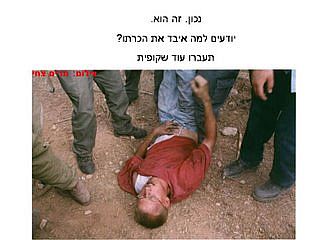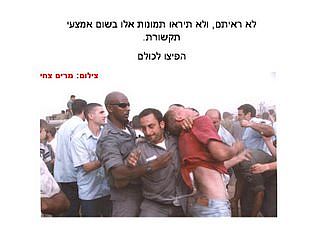 Full Text;
New photographs show IDF commander Amihai Merhavia, killed last week fighting in Bint Jbeil, was brutally beaten by police alongside fellow protesters in Chavat Gilad three years ago.

The photos, taken by Makor Rishon photographer Miriam Tzachi, show Merhavia being thrown to the ground by two members of the Yassam riot police, as well as him lying unconscious.
Another soldier killed in the Bint Jbeil battle, Ro'i Klein, lived in a community slated for destruction by the IDF.