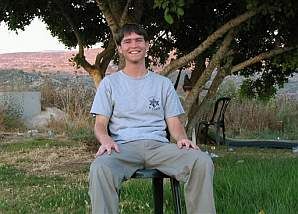 Charred body found near Ramallah is not Asheri's
Update: Body From Ramallah May Be an Arab
IDF Gets Report of Israeli Body Found in Ramallah
Full Text;
"The IDF received reports on Tuesday night than an Israeli body was found in Ramallah. The security forces were investigating the credibility of the reports, Army Radio reported.
Meanwhile, the security establishment has assessed on Tuesday that 18-year-old Eliyahu Asheri from Itamar was in fact kidnapped. The assessment was made based on circumstantial evidence, without concrete proof."
Israeli May Have Been Killed in Ramallah
Full Text:
"Partial information that has reached the intelligence agencies of Israel, as well as foreign media outlets, indicate that the body of a murdered Israeli may be located in the Palestinian Authority-controlled city of Ramallah. According to Arab sources, the Israeli was murdered on Sunday.
The information may be connected to the disappearance of Itamar resident Eliyahu Asheri, 18. He was last seen in Jerusalem on Sunday night. Meanwhile Arab terrorists claim that they have been holding a 'settler' captive since Sunday. "
Commentary;
The veracity of this report, and if true, the identity of the body have yet to be established or disclosed.
Something just doesn't sit right; there is a seemingly dual level of concern: One level for an IDF soldier and another seemingly lower level of concern for an Ithamar resident and Yeshiva student. MB
Sec. Establishment Assesses Asheri was Kidnapped
PRC Presents Eliyahu Asheri's ID Card
PRC Threatens to Kill Asheri if IDF Raid Continues
Full Text;

The Popular Resistance Committees on Wednesday threatened to kill an abducted settler if Israel doesn't stop its raid on the Gaza Strip.

The organization, which has claimed responsibility for abducting both Eliyahu Asheri from Itamar and Cpl. Gilad Shalit, who is held in Gaza, said in a statement that "we are running out of patience."