Purim on the Heels of a Leviya
By, Moshe Burt
Beit Shemesh, March, 2002.
I originally intended to write only about the Leviya of Valerie Ahmir, the Russian Beit Shemesh resident who was brutally attacked by drive-by terrorists late last Friday afternoon as he was returning home from work just before Shabbat. But Purim followed quickly on the heels of this Leviya.
The Ahmir Leviya carried over from Erev Shabbat to Ta'anit Esther because the family was awaiting the arrival of one of the sons in order to make the Leviya. And so, we started a new week with yet another Jewish death.
Ahmir was shot to death in his car as he traveled home to Beit Shemesh from his job in Jerusalem late on Friday afternoon.
He was a Doctor, by training, in Russia. When he made Aliya, I'm told that he took a Security Job which he felt was not adequate and switched to a more risky Security position in Atarot.
Ahmir was driving on the Atarot-Givat Ze'ev Road near Givat Ze'ev, on his way home, when he was attacked. An auto passed Ahmir's vehicle and the occupants, drive-by terrorists, sprayed bullets at him and killed him. The assailants then escaped, speeding in the direction of Kfar Beitunia, an Arab town.
When Ahmir was shot, he lost control of his Subaru and the car kareemed into a highway barrier. A military medic at the scene checked Ahmir and pronounced him dead.
The Leviya took place at 1 PM on Monday, Ta'anit Esther and was attended by Beit Shemesh Mayor Daniel Vaknin, a delegation representing the city administration, representatives of the Beit Shemesh Office of Absorption, Sarah Sharansky, wife of Minister of Housing Natan Sharansky, and many Beit Shemesh/Ramat Beit Shemesh residents -- Russians, Anglos and Native-born Israelis.
After the leviya ended, I was able to speak briefly with Beit Shemesh Mayor Vaknin. I expressed that it was good that he and the city delegation attended the Leviya and that the Russian members of the Community need to feel as if they belong. Fresh in my mind was the episode of the Russian teenagers who were slaughtered in a Tel Aviv Disco and the apparent reluctant Israeli recognition of their loss at that time.
I asked a question of the Mayor about what he and city officials are doing about all of the illegal Arabs working in Beit Shemesh and Ramat Beit Shemesh. His answer was less than satisfactory, although he was probably totally unprepared to deal with a citizen's "off-the-cuff" question about Arab Workers and the Security of Beit Shemesh/Ramat Beit Shemesh residents.
The Mayor's response was "Don't be afraid." Mayor Vaknin then stated that he and the Beit Shemesh Police Chief were working on the problem. A woman in the car with the Mayor told me, out of the window, that they are doing something but did not say what.
I did get to speak very briefly with the widow. I asked her how long ago they had made Aliyah and she responded that they came 12 years ago.
I was then fortunate enough to catch a "tremp" (ride) back to Ramat Beit Shemesh.
At 6 PM, I walked over the hill to the other side of Dolev and down the steps to Rechov Shimshon for Ma'ariv and Megillah reading at the Carlebach Shul, Ahavat B'Simcha. During Megillah reading, I was sitting next to a member of Hazallah. He told me that during the Megillah reading, his beeper went off. He showed me a brief message which stated that at least 10 people were injured in a Neve Yaakov Apartment Building when two terrorists opened fire on them while they were waiting for the #25 bus to make it's last stop in Neve Yaakov.
After Shul, I returned to a friend's home to break the fast. Then I returned home to change into a costume for a festive Purim Party which began at 10PM and ended close to 1AM. On Purim day and on Shushan Purim, the Purim spirit of partying until we couldn't distinguish Mordechai from Haman provided an all too brief interlude where we could put off to a corner our feelings about the losses we are suffering and about our National Government's equivocal and lackadaisical performance in defending Eretz Yisrael and Bn'ai Yisrael and not fighting a War like a War.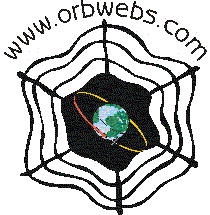 The Sefer Torah Recycling Network is privileged to be hosted by alefhost.com , the fast-growing Web Host of Jewish Religious organizations, business and e-commerce sites.
Sefer Torah, Sifrei Torah, Sefer Torah Recycling, Sefer Torah repairs, Torah scrolls, Torah Scroll Restoratation, Sefer Torah restoration, Sefer Torah transfer, Israel, Eretz Yisrael, Mokom Torah, Mekomot Torah, chessed, mitzvah, tzedaka, donations, raise funds, Shuls, Israel, Eretz Yisroel, Yeshivas, Yeshivot, Israeli Yeshivot, chizuk, Ahavat Yisroel, Sofer, Sofrim, Sofrus, Synagogues, Synagogues in Israel, Beit Knesset, Israeli Batei Knesset, Israeli cities, Israeli towns, needy locations in Israel, Memorials in Israel Mission: Acquires donations of Sifrei Torah and raises funds to restore them to a Kosher state for transfer to needy locations in Israel.