The Gush Katif Expulsion: The Fruits of the Hitnatkut, The Gift Which Keeps On Taking!
by Moshe Burt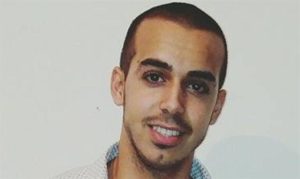 On Wednesday afternoon, 26 July, 2018 , this author set out by autobus from Ramat Beit Shemesh traveling to Petach Tikva, no easy feat on 3 buses and a taxi, to the Shiva House of Mishpachat Levi — the family of Staff Sgt. Aviv Levi z"l, struck down by a Hamas terrorist sniper's fire last Friday, 20 July.
As I rode, memories of the Gush Katif Expulsion of thirteen years ago again came to my mind: The words of then-prime minister Arik Sharon to the IDF Chief Rabbi (as reported on Israel National News years ago) about "forty years of peace," Bibi's voting hand raised high in approval in Knesset despite a Likud party referrendum which voted it down, the bodily removal, expulsion and herding onto buses of my fellow Jews, the destruction of hundreds of homes owned by Jews by police and Yasamnikim as well as the burning down to the ground of the main Shul of Neve Dekalim by Hamas, the burning destruction of thousands of dunams of agriculture by Hamas after wealthy Europeans and Canadians acquired them for the Arab Gaza residents and much more. The nine-thousand Gush Katif residents removed were replaced by years rocket and mortar onslaughts on S'derot and the other border towns, multiple wars with usage of civilians as human shields as well as attacks of recent vintage — drones, kite and balloon bombs and snipers. "Forty years of peace," Yeah, right! More like, the fruits of the Hitnatkut, the Israeli gift which keeps on taking which, last Friday, took the life of Staff Sgt. Aviv Levi. [...] Click here to read more.